Airlines Website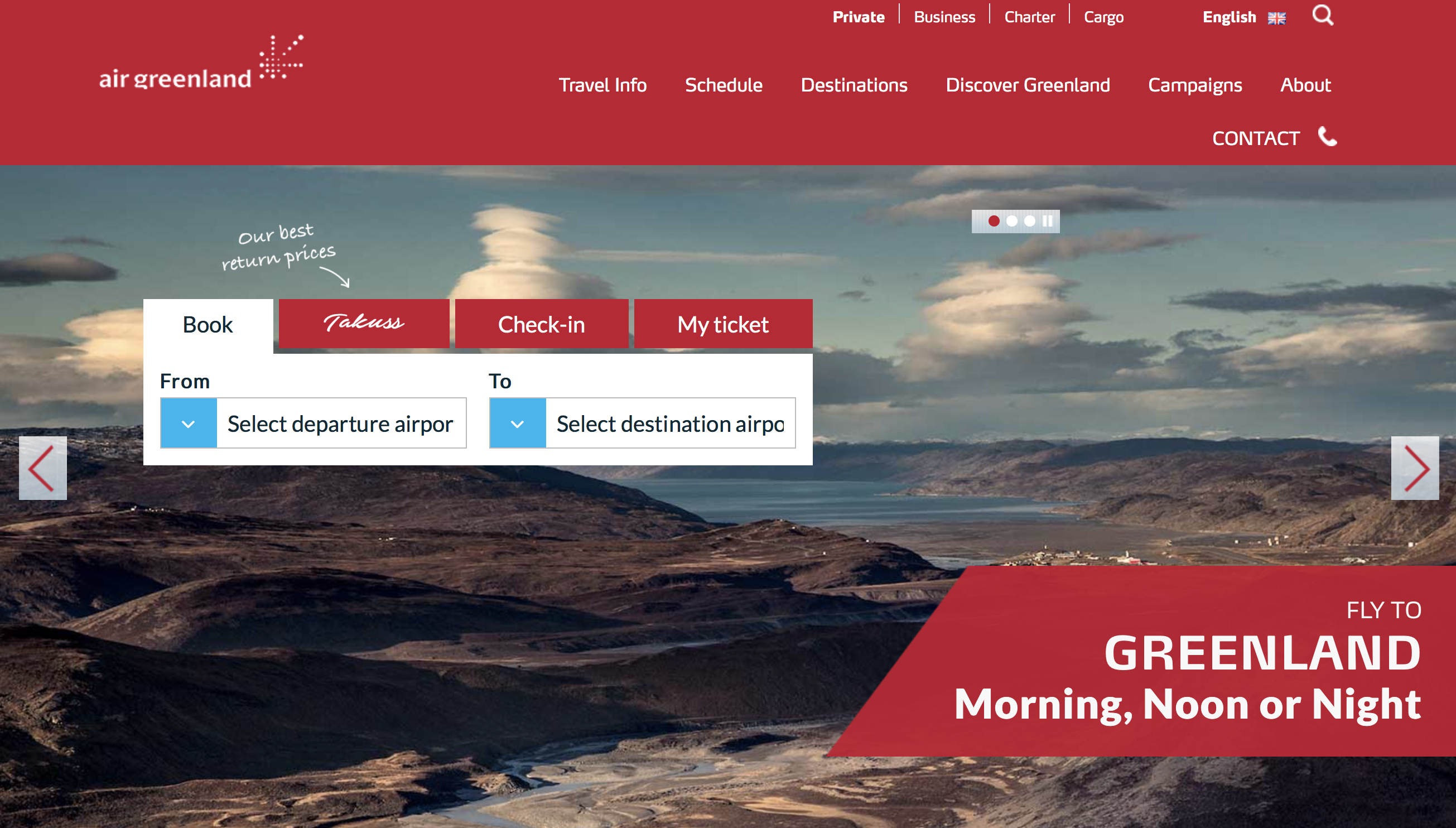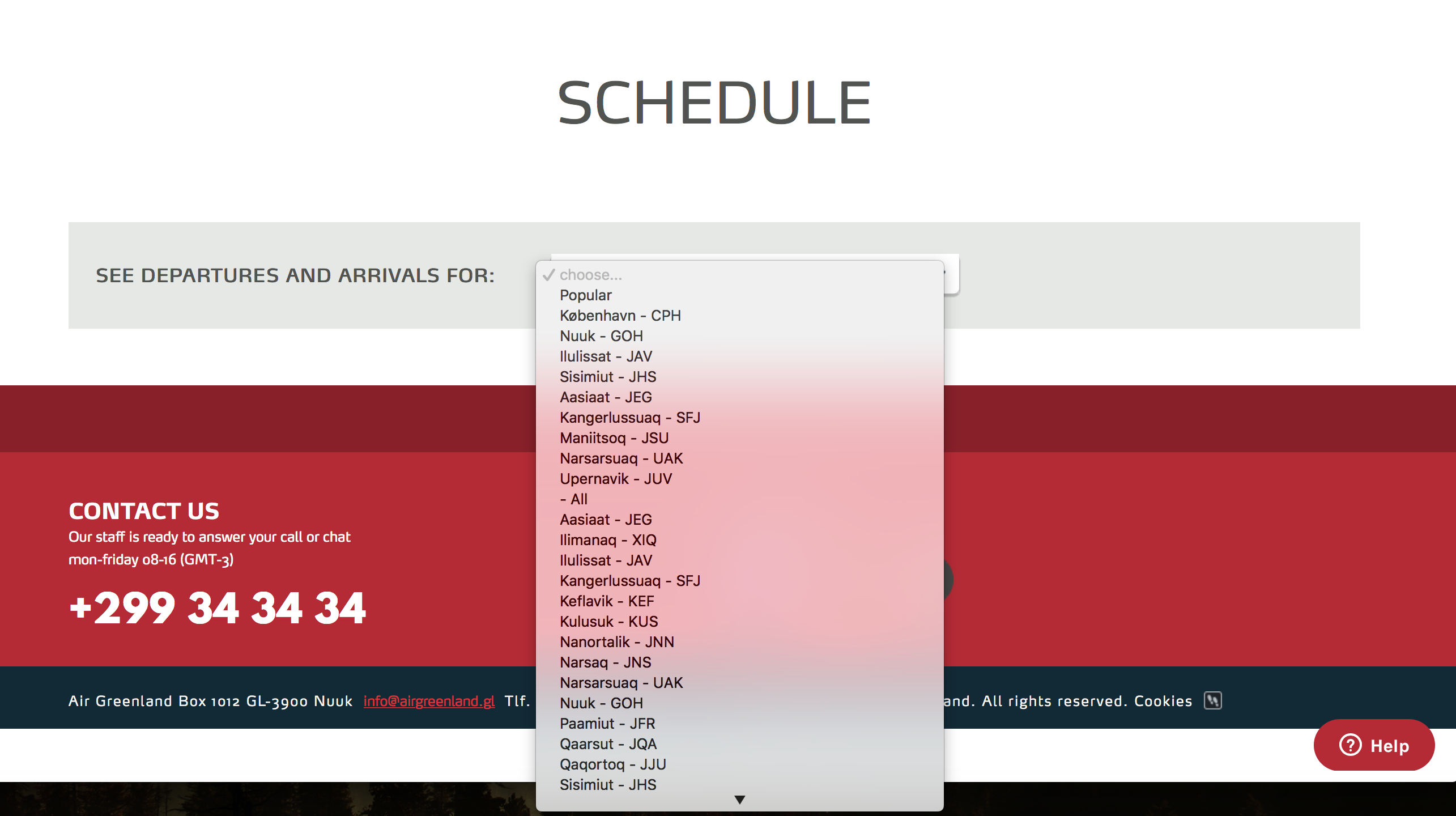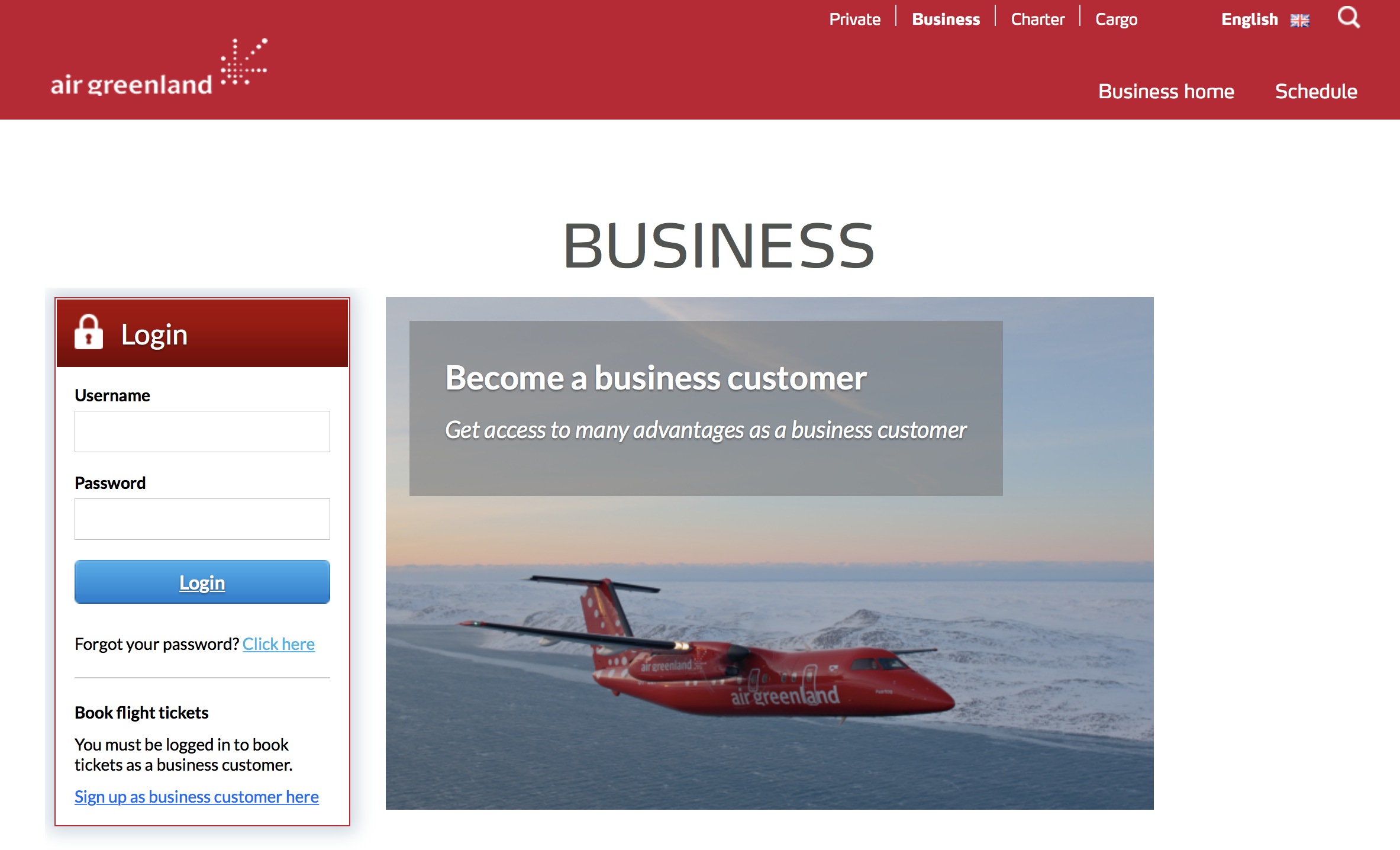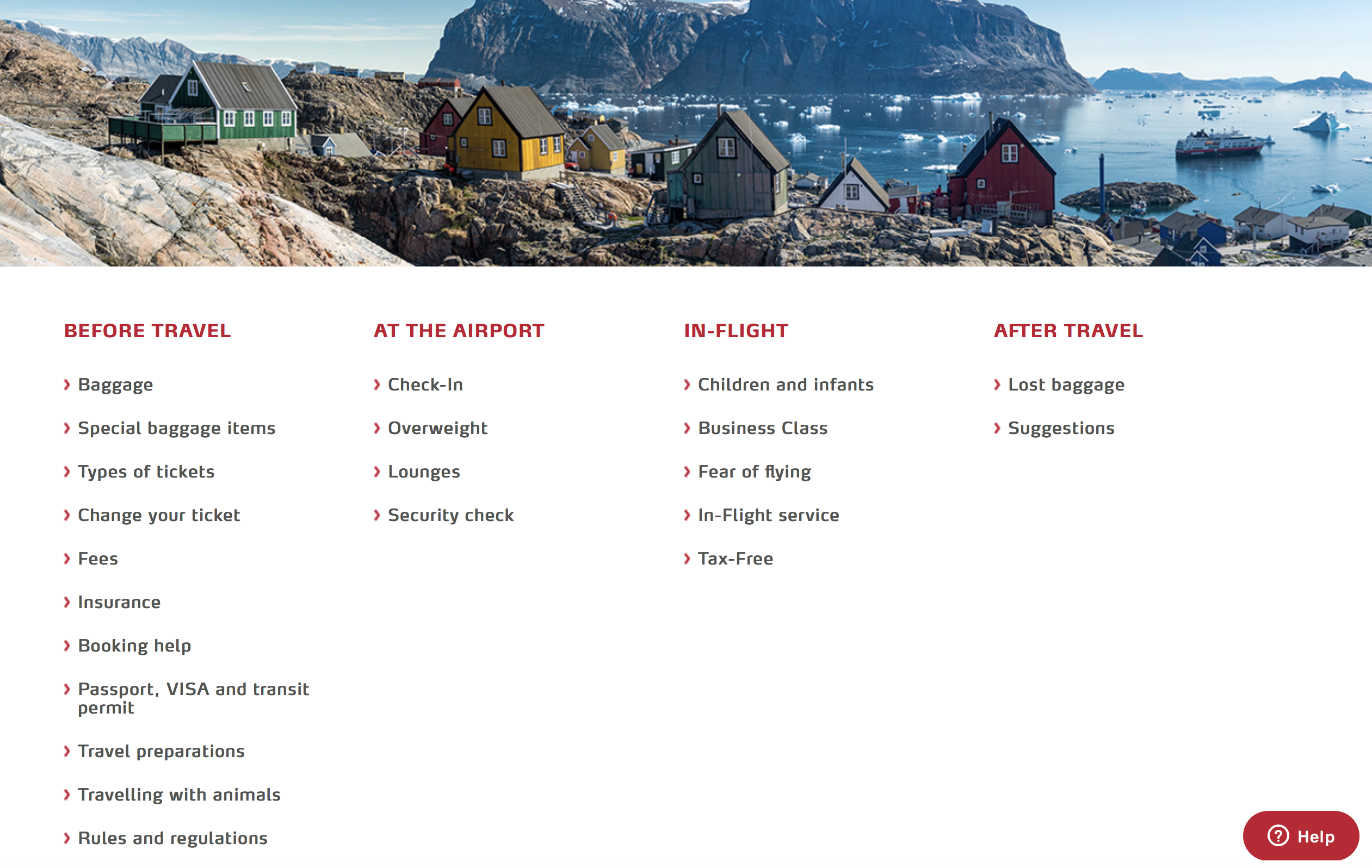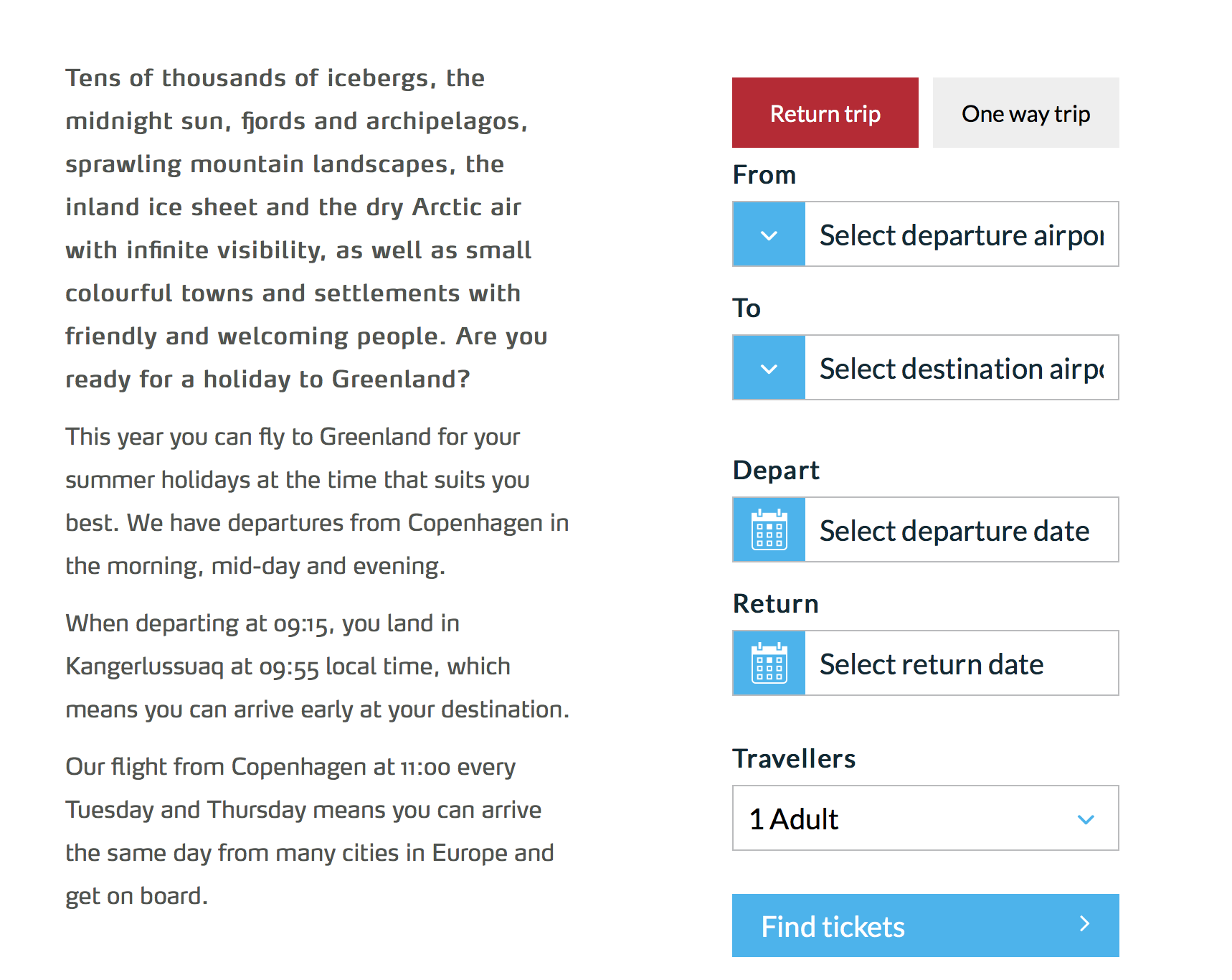 Used technologies:
Description of work:
Air Greenland is an airline company which operates in Arctic airspace and presents a unique range of challenges. Greenland's national airline Grønlandsfly was founded in 1960. The company changed its name to Air Greenland in 2002 and has undergone rapid development during the last 50 years.
The task was to upgrade the company's website to the new version which should be more user-friendly, intuitive, modern and filled with the full spectrum of the necessary functionality. We hope that we done well with this task.
– Comfortable navigation allows to find the needed information quickly
– Responsive design gives an opportunity to use the website on all the mobile devices
– Online booking system makes this website as a real online marketing and business tool
– Ability to order a helicopter for the specific dates etc
The project made with the help of: MVC / Umbraco
https://www.airgreenland.com